Enter the section Utility > Setup, click on "System placeholders" and select as "Field separator" the 'semi colon' ( ; ).
Then select as "Text separator" none.
Click on "ok".
Inside InvioWeb select the option "Shipments from File" to import the TXT File created.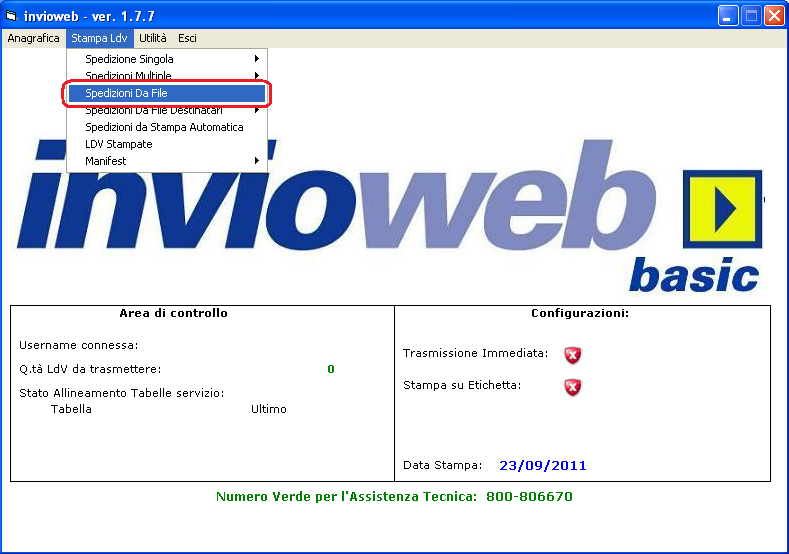 Insert sender information and the using the button [Choose .TXT] to upload the file created on Qapla'.